On Sunday, you are you going to the Pure Markt
Strolling on the market. It is something that we at Body and Mind Amsterdam love to do. Whether it's for fruit and vegetables, vintage items, local products or design. If you browse, you'll always find something nice. Fortunately, in Amsterdam there are a lot of weekly markets to visit. And a market that you really need to know is the Pure Markt (Pure Market). A market where it's all about -the name says it all- pure food. Sunday oktober 30 you can visit it again: van 11.00 tot 17.00 in Park Frankendael.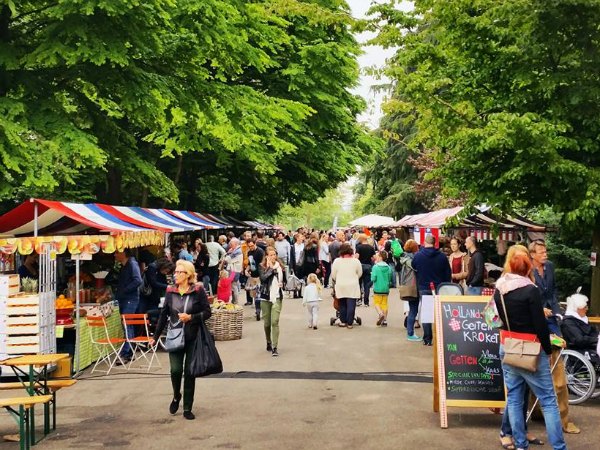 Almost every Sunday (check the calendar for exact dates) the Pure Mark takes place on three different locations in and around Amsterdam: Park Frankendael, Amstelpark and the Amsterdamse Bos. Here, you'll find pure products, which are sold by the producers themselves. Nice, because then you know for sure that you know everything about the products, the ingredients, the origin and for example the production process. But also in the field of non–food you can find different products on the Pure Markt. That is a day of taste, smell and feel! And at the end of the day you just take your favorites home.
On the market there are participants as Vleesch nog visch (Flesh nor Fish), Olives & More, Ellekes Keuken (Ellekes Kitchen), Toos Tassen (Toos bags), Kirup and many (varying) others. Participants where you can get an awful lot of tasteful food and fun. What are the issues selecting these participants? Craftsmanship, regional and seasonal products, creativity, sustainability and health. But the Pure Markt is also about conviviality! And thus you can enjoy live music (in Park Frankendael), sunny terraces (when the weather is good of course) and a carousel (in the Amsterdamse Bos). So, see you Sunday at the market?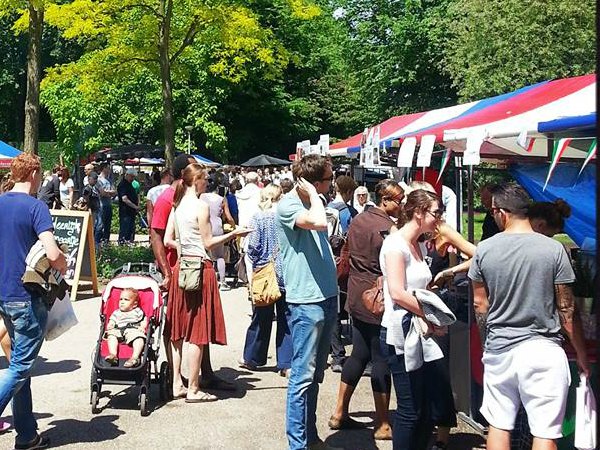 Check out the website for more information and stay informed about the various dates and locations: www.puremarkt.nl.
Photo credits: www.facebook.com/puremarkt