Rhododendron Valley in bloom
This weekend on Pentecost Sunday I had a walk in the Amstelpark, one of my favorite parks of Amsterdam. I always visit the rhododendron Valley in late April, early May, because then it's blooming. I like the flowers of the rhododendron they are just beautiful. And the Valley is now indeed in full bloom!
It is a perfect getaway and a must to see! In the Valley you will find about 8000 rhododendrons and 139 species. In April the first begin to bloom and this lasts until the end of May.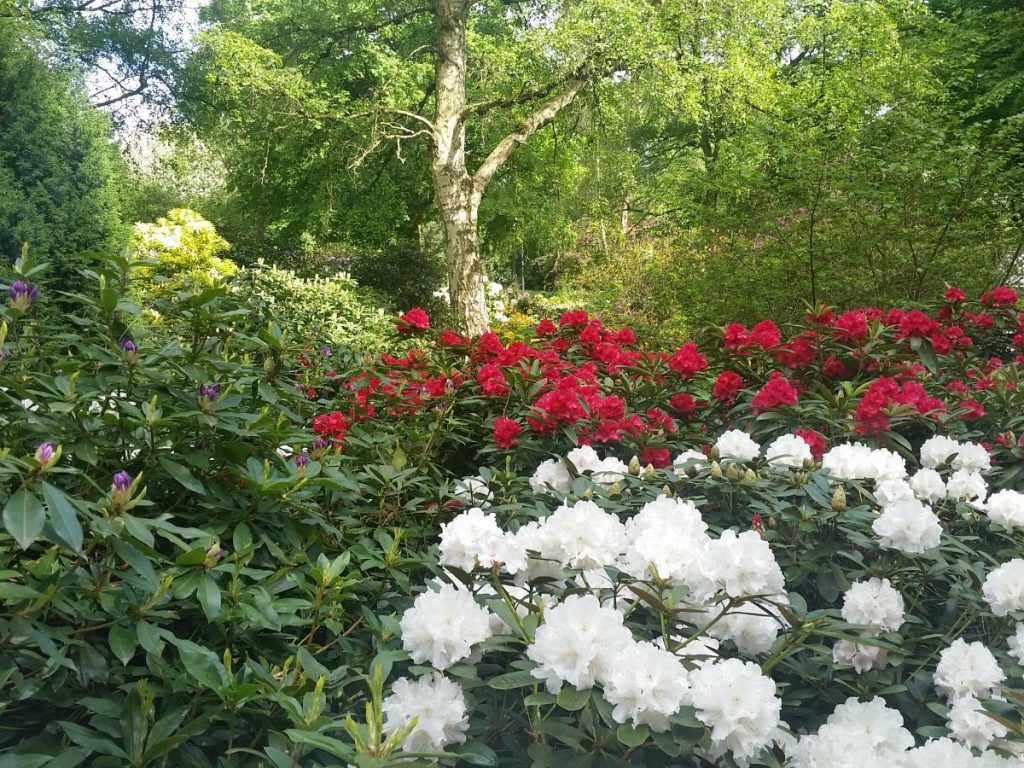 About the rhododendron.
Rhododendron (Rhododendron, from the Ancient Greek: Rhodes = "rose"; dendron = "tree") is a genus of 600 to 1000 species of flowering plants in the Heath family (Ericaceae). This large genus is divided into a number of subgenera.
The rhododendron is the national flower of Nepal. It is also the State flower of the American states of Washington and West Virginia and of the Indian federal state of Sikkim. (source: Wikipedia). Sometimes it is confused with the azalea, which is part of the family of the rhododendron.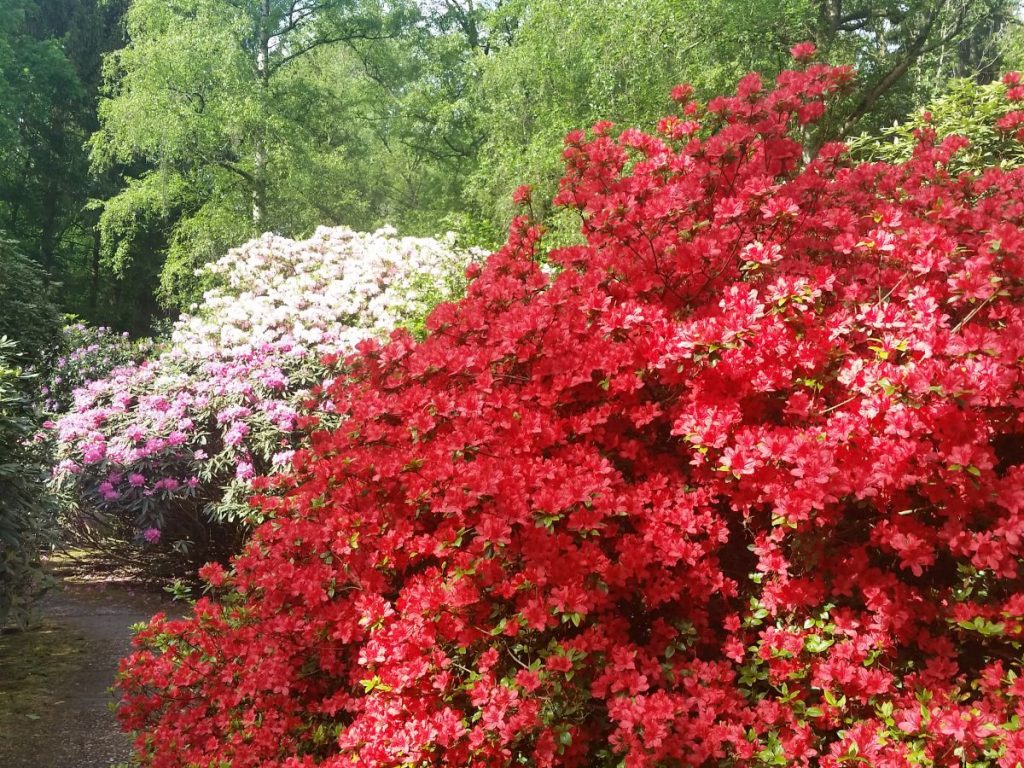 Azalea
In addition Carolus Linnaeus named a separate genus, the azalea, with six species. The name azalea stayed as the common used name. Taxonomically, the term doesn't have single meaning: there are two subgenera of which the plants with the name azalea are being described: Tsutsusi, the so-called Japanese azaleas or lasting green azaleas and Pentanthera, the so called deciduous azaleas. (Source: Wikipedia)
Behind the rhododendron
The Dutch cynical phrase "(to throw something) behind the rhododendrons" is originally from a show (1971) of cabaret performer Wim Sonneveld, entitled 'The equerry '. On the annual Queen's Day Parade at Palace Soestdijk. former queen Juliana got on this day many well-intentioned knick knacks from here citizens. Sonneveld as equerry with a very classy voice, tells how these gifts, after being received with a warm reception, where "dashed" behind the rhododendrons.
Tol Hansse (Dutch artist) recorded in 1978 a hilarious song 'Achter de rhododendron' (behind the rhododendron) what became a hit.
Do you want see the rhododendrons in the Amstelpark? Don't wait too long because they are now the most beautiful.
Photo credits: Nicolien Brzesowsky/video credits: YouTube.