Beginning Chinese year of the Monkey
Today starts the Chinese New Year. This year will be the year of the Fire Monkey and lasts until the 27th of January 2017. The Chinese associate each new year to the power of an animal. Apart from animals also the elements of: fire, wood, Earth and metal play a role. Also, a distinction is made between yin and yang.
Fire Monkey
Chinese New Year falls under yang and the sign fire, and is seen as a destructive force. Yang fire is volatile, impulsive and can easily lead to anger. On the other hand yang-fire brings optimism and warmth, which makes it easier to find solutions and to resolve conflicts.
New start
Monkey-years are considered to be exciting years in which creativity and innovation are rewarded. In the year of the Fire Monkey everything can happen on a smooth and energetic manner. It's a year for passion, adventure, learning, creating and get ahead. It is a good year for making a new start or doing a great leap forward in your life. Please note that you don't act too much out of emotional impulses or take too large steps.
Smart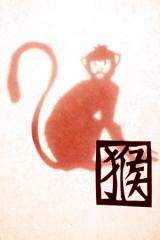 The smart monkey is a convenient opportunist and also unpredictable. Think about making changes in finance, career, business or personal relationships. The monkey can improvise in a huge pace, is always ready to try unconventional solutions for classic problems. The art and industry can thrive in the year of the Fire monkey. To take a risk can pay off. This year will be a full on year for all the monkeys, especially for those who turn 60 this year, and that also applies to the best friends of the monkey: the rat, dragon and snake.
In a year of unexpected twists for your senses it can feel like a ride on a roller coaster and the best you can do is to surrender. It's good to keep your sense of humour, to keep an open mind and not to take everything for granted. Adaptability is important. Read more about the monkey.
The year of the Fire Monkey encourages anyone with good ideas; go for it this year!
Photocredits: Greg Rakozy