Healthy East African food
Because I was born in Ethiopia, I know the East African food very well and love to eat it. It is not only tasty but also healthy! And especially enjoyable, because you usually eat together from a large round plate full with injera pancakes, on this the filling of meat and vegetables. Also very nice and tastful for vegetarians!
Injera pancake
Injera (also spelled as enjera) is an Ethiopian specialty. It is a fermented pancake. In Ethiopia it is a staple food and eaten at virtually every meal. A injera has a distinctive slightly sour taste taste and a spongy texture which is ideally soaking in curries, stews and other wet dishes. Originally injera is made from teff. But because teff is scarce and expensive, injera is often made from wheat.
How do you eat injera?
Injera is eaten with the right hand. You tear off small pieces of the pancakes in the middle of the table. With these pieces you take the stew and the salad. At the end the injera has absorbed a part of the moisture and the taste of the food and is eaten as well. In this way the injera serves as cutlery, plate and food at the same time. The dinner is coming to an end when the injera-"tablecloth" has been eaten.
Ethiopian spice mix
The spices in the dish give the food its own taste. In addition to garlic and green pepper in many dishes berbere is used. This is a spice mix with as main ingredient dried red peppers. In short; spicy, but despite warnings not so 'hot' as you expect from this mix.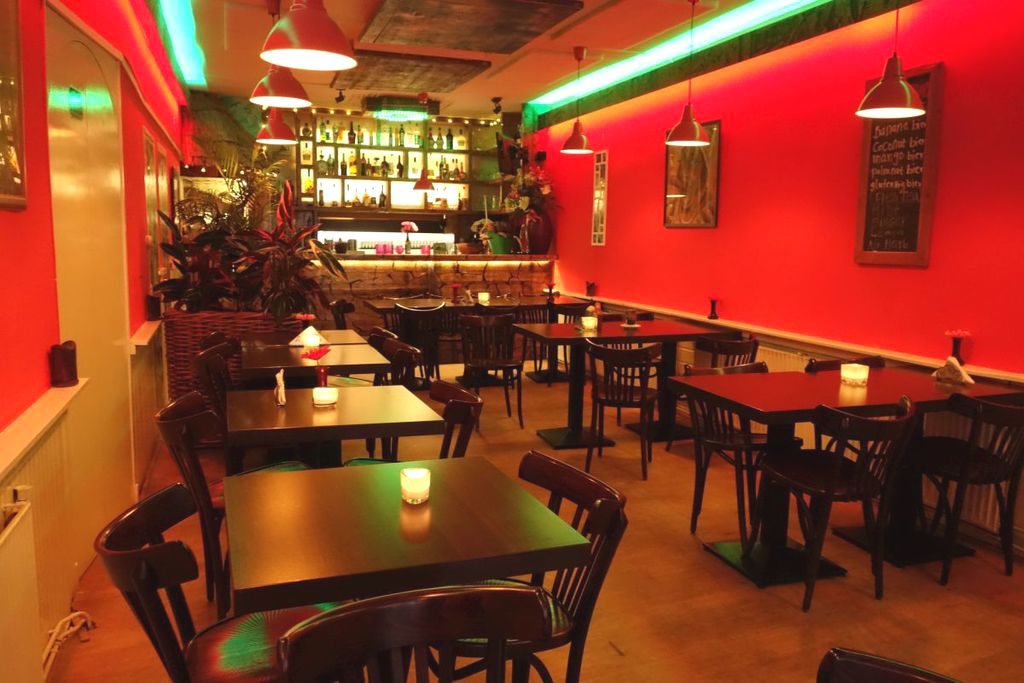 Ethiopian food in Amsterdam
In Amsterdam you can eat Ethiopian food in 14 different restaurants. My absolute favorite is Azmarino, near the Sarphatipark. Owner Mek and his girlfriend Annemarie give you always the feeling that you are welcome and the food is delicious. Mek prepares the food and he frequently varies the dishes.
Win a dinner for two
Would you like to try what it tastes like? Now you can win (2 x) a dinner for two at Azmarino (drinks not included)! Sign up for our newsletter (before the June 11th) and have the chance to win one of these two prizes!
Photo credits: Nicolien Brzesowsk