Hidden gem: Lavinia
One of my favourite lunch places in Amsterdam is Lavinia. To be found on the Kerkstraat in Amsterdam, in the middle of town; but still a hidden gem. Not only is this shop nicely decorated which will make you feel right at home. You can also have a very tasty breakfast, lunches and healthy meals to take home. Lavinia serves only organic dishes, has a daily changing buffet which you can enjoy and veggie cocktails on the menu that you really want to try!
The décor
As soon as you walk in you never want to go home. It offers such a warm, pleasant atmosphere! Take a seat on the brown leather sofa with a cup of coffee and a good book. Or sit down at one of the tables to have lunch and chat with friends. The decor is a mix of different vintage-like items; but not too hip or figured out. Furthermore, the shop is full of fine, beautiful products and everything here is for sale! From herbs to beautiful jars and cookbooks to kitchenware and tableware. Oh and that chair you're sitting on? Yes you can also take that home with you if you want!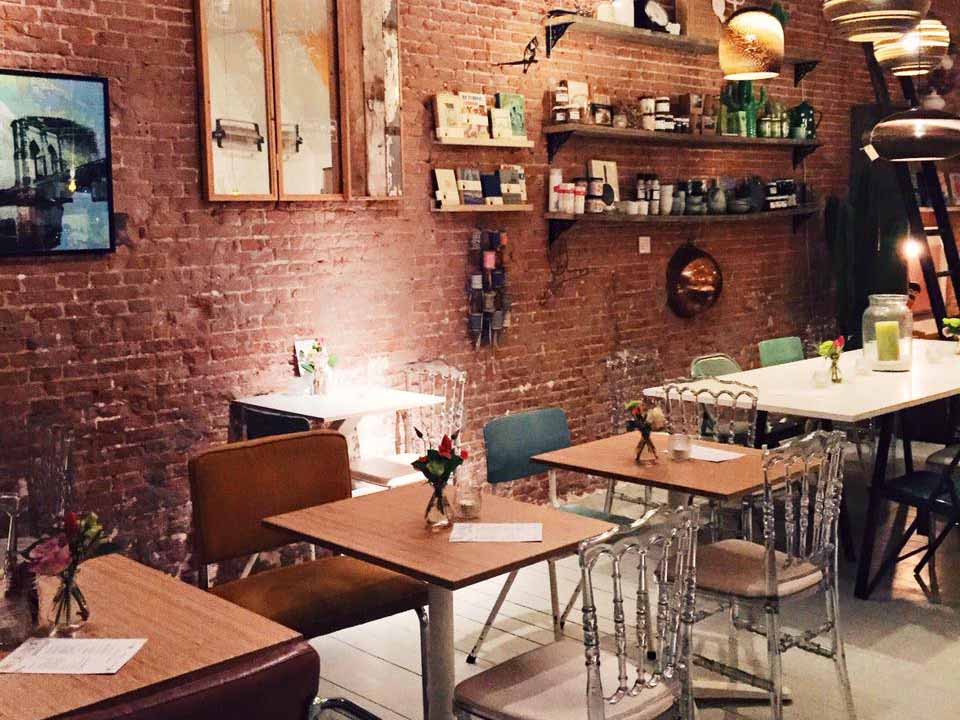 The menu
On the menu you will find delicious healthy dishes. Made with seasonal produce from local suppliers. And: no added flavour enhancers! For breakfast you can choose from (coconut)yogurt with homemade granola and fresh fruit, gluten-free pancakes, gluten-free French toast or a frittata with vegetables and fresh herbs. But especially the lunch dishes are oh so delicious. Lavinia serves different sourdough sandwiches (try especially those with avocado!), but also different pizzetta's. Small pizzas from 100% spelt, a thin crispy bottom and surprising toppings. I can never choose between the pizzetta with salmon, wasabi mayonnaise, ginger & wakame or the pizzetta with Peking duck, radish, cucumber, chives & homemade hoisin. Besides that, the pizzetta with a mushroom mix, truffle, sea salt & rocket is also delicious. Just like the one with roasted pumpkin, dolce latte cheese, arugula & caramelised nuts. And honestly: this really sounds amazingly tasty, right?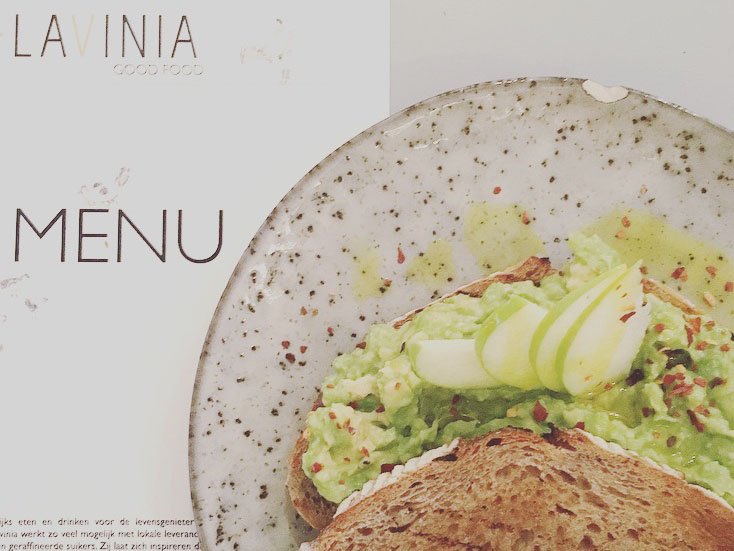 Photocredits: facebook.com/iloveLavinia
Address:
Lavinia Goodfood
Kerkstraat 176
Amsterdam
www.laviniagoodfood.nl