Feel at home at Pluk
Do you also like to go to the 9 Streets of Amsterdam? A small shopping paradise, full of fun boutiques and vintage shops. But also for a snack and a drink you can find various cosy bars with Pluk as one my favorite spots. Pluk is a hotspot where they serve healthy juices, salads, sandwiches and good coffee. A place where you feel  welcome and at home. Not only because you want to eat everything that's on the menu, but it is also great to have a look around between the lifestyle items that they sell in the store. And it's always nice to socialise with the sisters Zeilstra who started Pluk.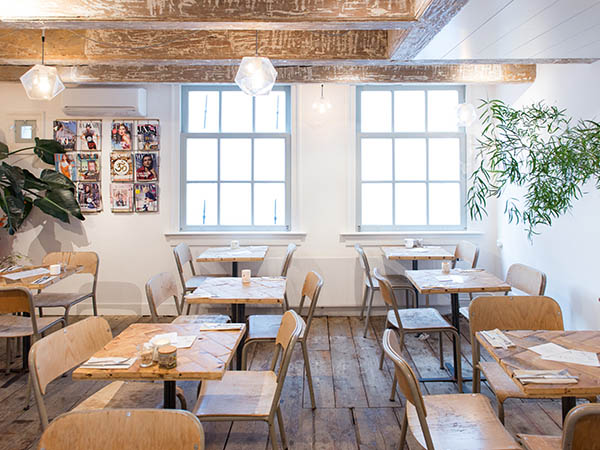 Mouthwatering
As soon as I walk in my mouth starts to water at the large counter, filled with delicious pies (the homemade carrot cake is something you really have to try!) muffins and other healthy sweets. And as soon as you walk in, you cant miss out on the crates full of fruit and vegetables. Yes, everything you eat here is fresher than fresh and organic where possible. So save that cake for a little later and start with a delicious salad or sandwich plus a freshly squeezed juice.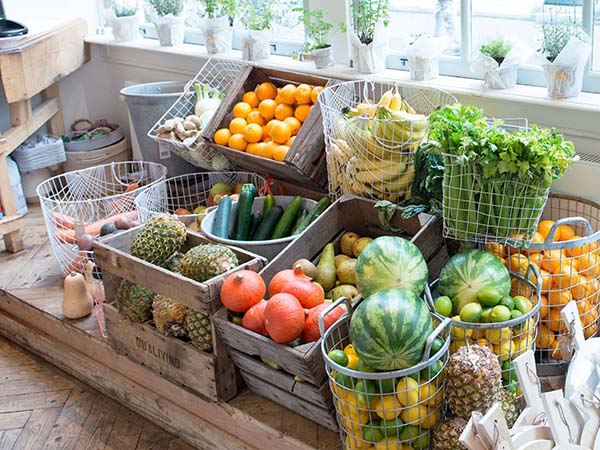 For both meat-, fish- and vega-eaters there are a variety of possibilities. From smoked salmon to grilled chicken and from falafel to grilled vegetables. But what you really need to try is the Pluk pizza! A pizza with a pizza base of cauliflower, topped with tuna, roasted tomato, eggplant, zucchini and cottage cheese. Oh so tasty! And for breakfast I can recommend you the banana pancakes with fresh fruit. That's such a healthy start to your day!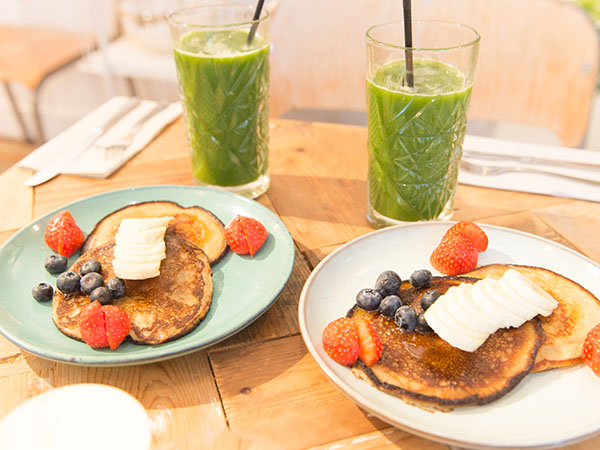 Small but nice
At first sight Pluk seems to be a bit of a small spot without seating areas. But don't get mistaken: once you take the stairs to the top floor, you'll find a cozy space with all kinds of seats where you can have breakfast or lunch! And what is also useful to know: pretty much everything here is to go! Useful for when you like to eat something healthy in the office, at home or in the park in summertime. I'm curious if you will become as much a fan of Pluk as I am! 
Address
Pluk
Reestraat 19
Amsterdam
www.pluk9straatjes.nl
Photocredits: Jasper de Waal