Save the date: a real good Good Friday
Not long now until the official launch of bodyandmind.amsterdam! This will happen on Friday the 25th of March 2016 and no doubt you want to be there!
We are gonna celebrate the launch with a well-stocked program with as theme: springtime. The evening will start at 7.30pm with a Biodanza workshop by Lyan and Vera. The site will be launched in a very special way at 9pm. And after the launch of our online magazine you can get onto the dance floor till 2am. The nice grooves of DJ Shanto and beautiful images of VJ Yantra will make the launch into a bubbly celebration.
There will be different acts and information booths throughout the evening.
What to expect:
Centrum de Roos will be there with a stall full of nice products!
Sas design with beautiful earrings
Lavandin from the Provence
Stool massage by Marijke Beers and Annette Sprenkeler
Hand analysis by Jacquelien van Weel
Medium Bettina van Vliet-Tervoort
Cartomancy by Janine Wilhelm
Healing by Caspar Veeger and Nicole
Information about body and mind activities
We thought Club Lite to be the perfect spot for that!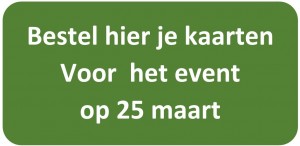 To attend the full program (Biodanza workshop included) you only pay € 10,-. Or buy your ticket at the event. Be aware: there is only a certain amount of tickets available!
Get the chance to win 2 free tickets
Leave a comment on one of our articles on the website before the 17th of March and leave a note about the chance to win free tickets. The winner will get the tickets send before the 19th of March. Out of privacy reasons we won't publish the name of the winner on our site.
There will be a surprise waiting for you afterwards!
Launch Body and Mind
Date: Friday 25th of March 2016
Location: Club Lite Amsterdam
Time: 7.30pm – 2am
Price: € 10,-
Do you want to make a contribution to the event, read more Brochurebodyandmind.amsterdam
Photocredits: Ashanti Richardson