Recommended for lunch and coffee: Vinnies
On Saturdays these are my key elements of things to do: shopping in the Haarlemmerstraat (especially walk in at Sukha) and brunch with girlfriends or my dear. I pretty much always meet them at Vinnies. A great hotspot for breakfast, lunch and coffee. With a little luck you can sit outside on the wooden bench in the sun, but also inside you can relax at the cozy, trendy livingroom cafe.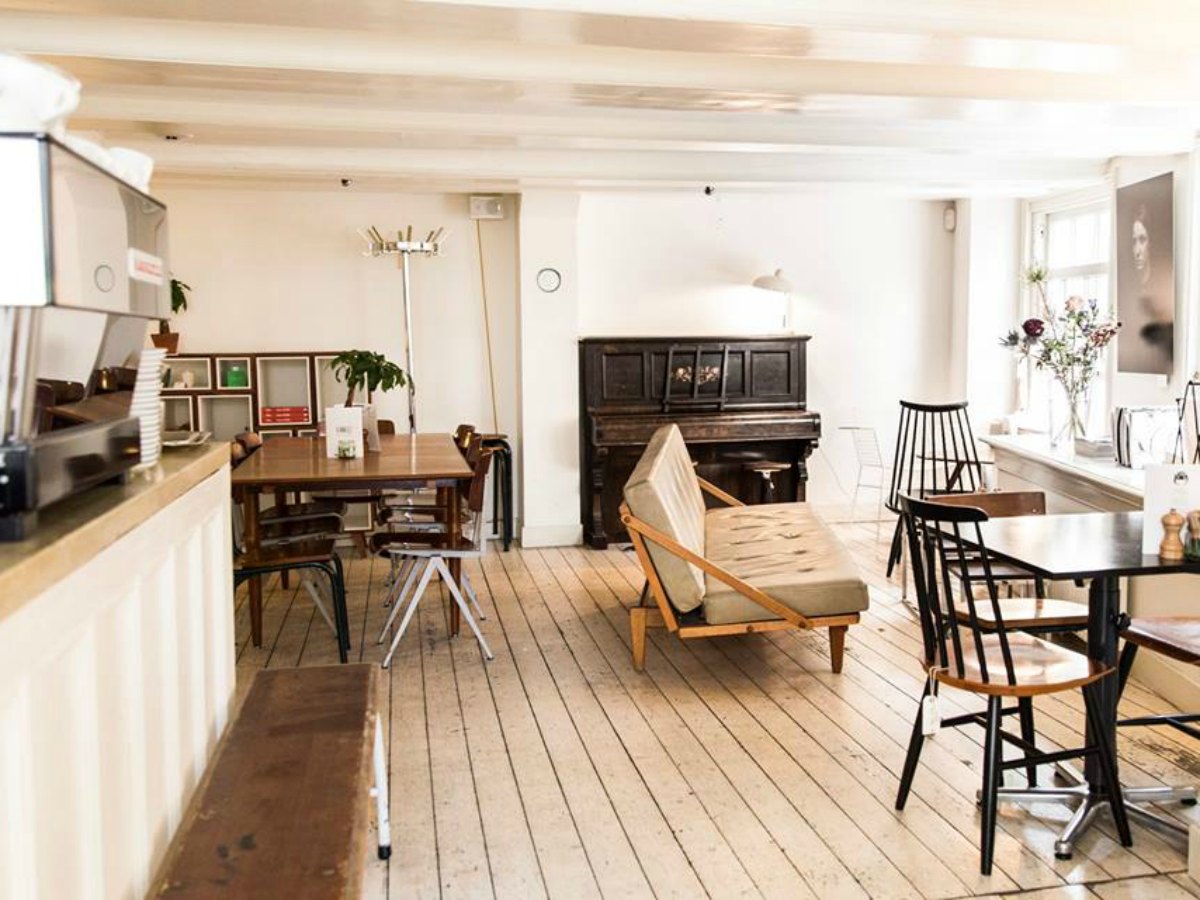 Good food
At Vinnies it is all about good food. Healthy dishes that are made with organic and local ingredients. Think like a breakfast with scrambled eggs, fresh herbs and bread, oatmeal with apple, pear and cinnamon or fresh fruit. Or lunch dishes such as roasted sweet potato soup, red lentils and carrot, a sandwich with babaganoush or mackerel mousse and a salad that you can put together yourself at the salad bar. And good to know: there are several gluten-free and vegan options! My personal favourite is the spinach quiche with herbs, apple and walnut salad. So delicious!
Furthermore, there are various organic teas on the menu, fresh juices and good coffees (made with beans of Bocca). So also for just a drink you've come to the right place!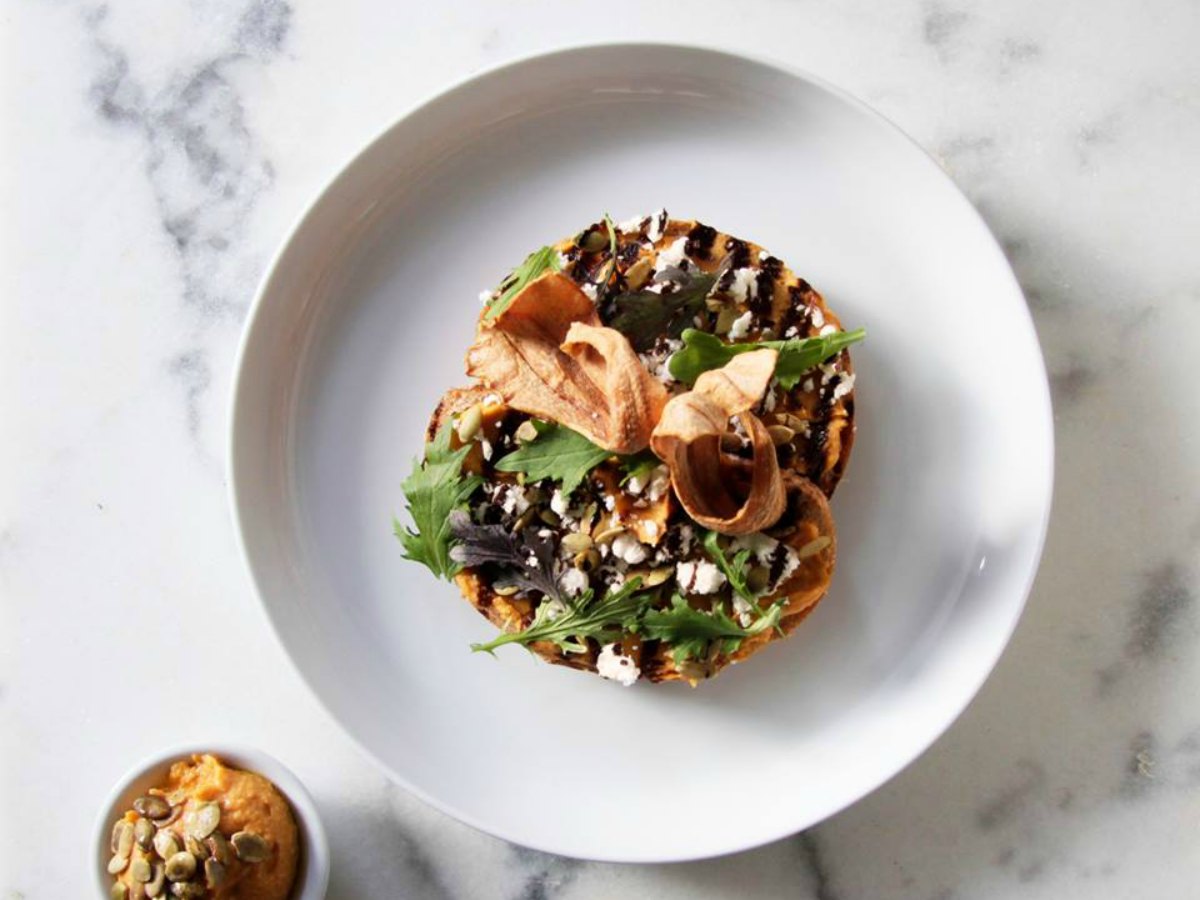 Vintage furniture
At Vinnies in Amsterdam it's not only about the delicious food; You can also go shopping here! Vinnies is decorated with cool vintage items that you would love to take home with you. From tables to lamps and a road bike to chairs. You can also just go here to get some inspiration or bring something nice home with you.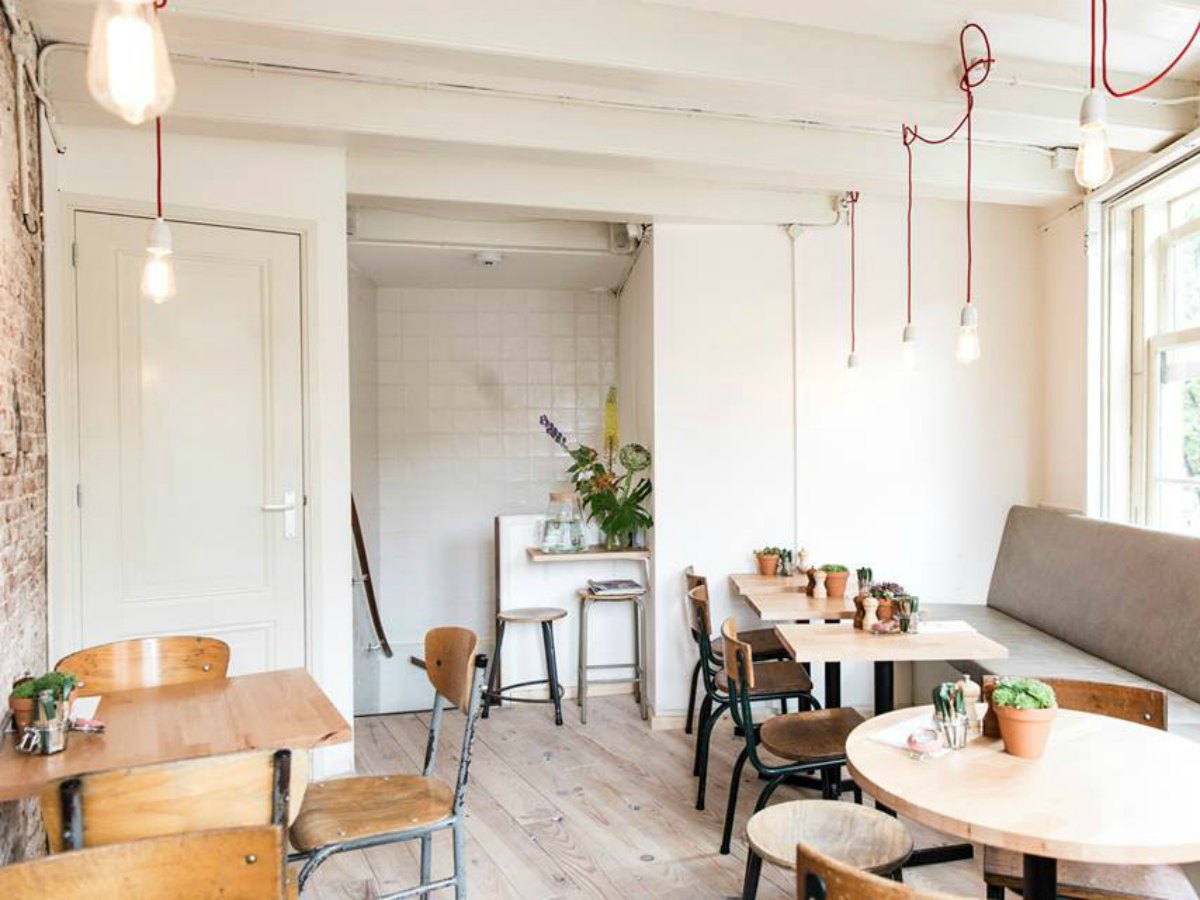 Locatie II
And did you know that Vinnies also has a location on the Nieuwezijds Kolk in Amsterdam, next to this location on the Haarlemmerstraat? This spot is slightly smaller and quieter, but they serve the same good food!
Address
Vinnies
Haarlemmerstraat 46 HS / Nieuwezijds Kolk 33 HS
Amsterdam
www.vinnieshomepage.com
Photocredits: facebook.com/VinniesDeliAmsterdam