Crazy about beets
As a travel journalist I regularly eat the most exquisite dishes of various world cuisines during my travels. Italian or Indian, Mexican or Ethiopian. I feast! But let's be honest: I also can sincerely enjoy a meal with typical Dutch ingredients. And if there is one ingredient I often use for cooking myself, it's beet. Beetroot, that is.
Back in the day beetroot was often served with mashed potato and braised beef and onions – at least: at our home. Not exactly my favorite meal, so several years ago I banned the beetroot out of the kitchen. These days I know of countless tasty dishes in which beet plays a leading role and I am totally fan again! From beetroot risotto to beetroot juice, from beet burgers to beet cupcakes. And on top of that, the beet is also very healthy!
How healthy exactly?
The beet is a source of fiber (good for your intestines!), folic acid, manganese, potassium, iron, and vitamin C. But what does that actually mean?
Folic acid: for healthy tissue growth and cell function.
Manganese: needed for the formation of bone tissue.
Potassium: provides a lowered blood pressure and reduces the risk of heart attacks.
Iron: works against anemia and fatigue.
Vitamin C: good for the immune system and skin health.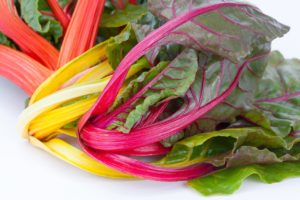 I am glad we can enjoy this healthy vegetable all year round! In summer I always buy summer beets, that are available from May to September. In winter I eat the winter beet, that is available from October till April. The winter beet is much bigger than the summer beet and is grown in Holland.
Also try the yellow beet, which is slightly sweeter than the beetroot. Or the orange/golden beet. It not only looks colorful, but it brings different flavors to the table as well!