New healthy hotspots to discover
A lot happens in our capital city Amsterdam in the field of food & drinks. Virtually every week a new (healthy) hotspot opens and we also get a lot of mails about spots that will open soon. Probably you also want to stay up to date and therefore in this blog 5 x new healthy hotspots to check out or to keep in mind.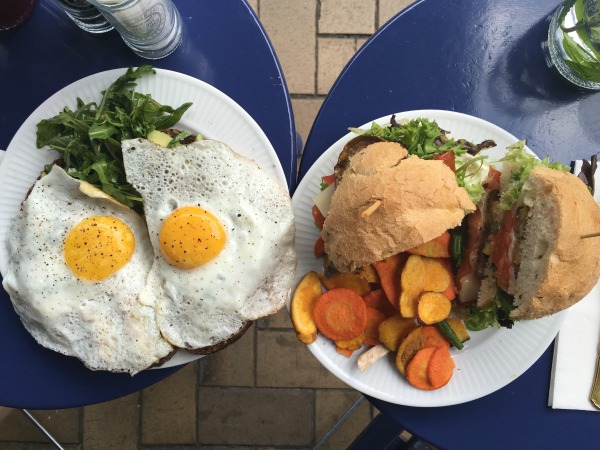 1. Bar James
On the busy Javastraat you recently find Bar James. A hip vegetarian/vegan shop where you not only can sit pleasant but also get especially good food. My favorite: The Manchego club sandwich. You should really try this! But you can also have a nice diner here in the evening, with, for example, vega (n) burgers.
2. Meatless District
Yes, yes, yes: Meatless District on the Bilderdijk has finally opened! Just like Bar James a hip vegetarian/vegan restaurant where they also serve a particularly good G & t's. Order here in the afternoon, a nice sandwich or homemade falafel, try one of the salads or go for the pumpkin in puff pastry. Even if you actually really like to eat meat, you are going to enjoy this new healthy hotspot!
3. Vinnies
Vinnies is really one of my favorite places in Amsterdam. And that is why I think it is very nice that they are going to open a third location on the Scheldestraat! You just have to wait another two months, because they open at the end of September.
4. Lavinia
Lavinia also opens a new location, on the Amstelveenseweg! You never had a meal at Lavinia? Shame on you, because my goodness, this cozy lunch room serves awful good food. Order especially the pizzetta!
5. Sjefietshe
Are you crazy about ceviche? Then we have some good news: end of August there will come a pop up ceviche bar to Amsterdam! And extra nice: what is during daytime Juice & Salad in East, becomes Sjefietshe in the evening. This new healthy hotspot we pay right away a visit of course when it is open!