Herbs and plants for your health
I don't' like to use chemical medicines if it is not strictly necessary. Rather I look if I can solve my ailments with natural resources. So I was pleased with the free booklet Fythotherapie (Phytotherapy) an herbal and plant practical guide that I got at the Ekoplaza at the Waterlooplein. But what is it actually: Fythotherapie?
Natural plant powders
Phytotherapy is another name for herbal medicine. Phytotherapy is actually very simple a natural healing method where medicinal plant powders in a capsule be taken with some water. The difference with homeopathy is that here the whole plant or parts of plants are used instead of creating a tincture from it. The powders are taken without any other addition.
Freeze drying method
The plants or parts of plants are first cooled down to-196 ° C using liquid nitrogen and then ground into a so-called total powder. There is thus no release of warmth at crushing the plants so that all active ingredients such as vitamins, enzymes and volatile oils are preserved. The homogeneous total powder that remains can easily be absorbed in the body and so do his work quickly.
Also for vegans!
In the past, the capsules were made of gelatin, but nowadays the capsules made of cellulose, a natural plant fiber. Cellulose envelops and protects in nature the plant cells of trees, fruits and vegetables.
Examples phytotherapy
A number of examples of plants and their medicinal effects:
Evening primrose: for PMS and menstrual symptoms.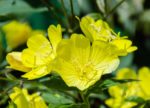 Valerian: with insomnia, nervousness and stress.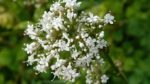 Fennel: for stomach and abdominal pain and bloating.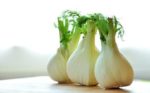 Dandelion: If you want to detoxify your body and gall and kidney stones.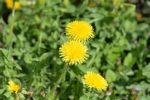 Do you want to know more about the various herbs and plants that can help you with health complaints? At all Ekoplaza's in Amsterdam you find the booklet 'Fytotherapie: praktische kruiden- en plantengids' for free. It gives you an overview of all kinds of complaints and the herbal medicine capsules which you can us. Useful! The capsules you can buy in most natural foods stores. In English you can find more information at for example Wikipedia.
(Source: Fytotherapie: Praktische kruiden- en plantengids. 8e druk maart 2015)
Photo credits: Pixabay.
Nature gives us many plants and herbs with medicinal properties. phytotherapy makes use of them. What helps in stress and insomnia?